Loonies, too crazy
How crazy are you when they call you crazy? 2015
Nursing home Zonnedael has been shut down by director Bomhoff: the psychiatric in-patients Bep Brul, the Major, Fats, Ms. De Haas and Dr. Doolittle are reintroduced into society against their wishes. Nurse Ten Hoeven, who always cared for her patients with love and care, is grieving: her main purpose in life has gone. To make matters worse, she is kidnapped. Of course, the patients take action immediately. Under the Major's guidance they embark on a risky and lunatic venture, to finally discover the incredible truth behind the kidnapping. 
Details, Cast & Crew
Genre:Family, Adventure
Year:2014
Duration:81 minutes
Channel:VPRO
Language:Dutch
Written by:Karen van Holst Pellekaan, Martin van Waardenberg
Directed by:Johan Timmers
Cast:Karen van Holst Pellekaan, Martin van Waardenberg, Dick van den Toorn, John Buijsman, Walter Crommelin, Catherina Haverkamp
Producer:Errol Nayci, Frans van Gestel, Arnold Heslenfeld (Topkapi Films)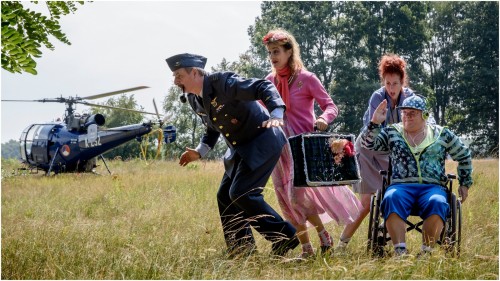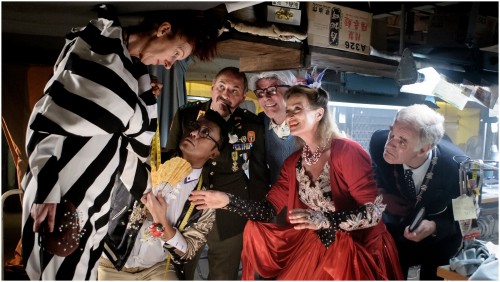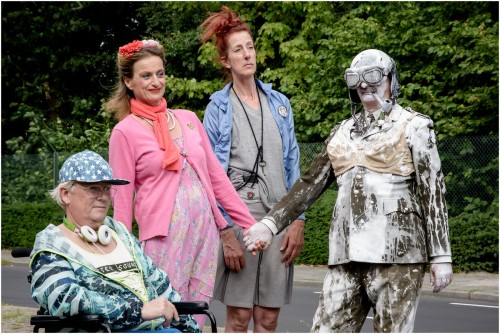 What we have done
What we are doing
Invasion
When neighboring country Veragua suddenly attacks Curaçao and Aruba, the Dutch government is taken completely by surprise. The conflict escalates rapidly. After a chain reaction of unexpected events, three young Navy recruits must figure out what is the right thing to do.
Read More
Benjamin Bat
A story about a bat that is afraid of the dark and learns to overcome his fears
Benjamin Bat is small and not very brave. His family doesn't think very much of him. And when he happens to fall in love with the tropical songbird Sherida, everything changes. Birds are bats' arch enemies, aren't they? Benjamin has to stand up for himself and challenge his family to win Sherida's love. An animated coming of age story with a musical look and feel.
Read More